Slps menyaksikan Julia Anderson memenangi True Beauty Season 1, aku pun terpaut utk layan yg Season 2 nih. Seperti mana season yg sblm ni, rancangan ni sekali lagi menjadikan kecantikan dalaman sbg ukuran utk memenangi USD100,000 dan menjadik cover People Magazine's 100 Most Beautiful issue. Tapi utk meneruskan tradisi yg peserta tak sedar ada hidden camera, diorg berselindung di sebalik rancangan Faces of Vegas. So peserta tak akan jumpa Vanessa Minnillo grrrr.. sehingga la diorg tersingkir.
Ni contestant diorg
Dan dia nye juri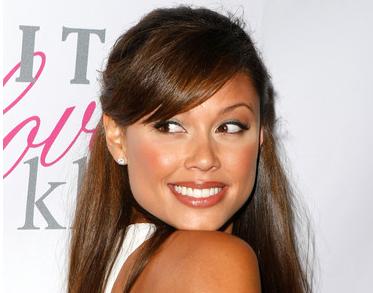 Vanessa Minnillo.. huhu berdarah idung
Beth Ostrosky Stern
Carson Kressley, salah sorg drp Fab 5 dlm Queer Eyes for the Straight Guys
Br tgk kat Wikipedia sape pemenang dia.. hehe..
Pendapat aku la, ade org nmpk mcm tak beradap, rude, serba serbi negatif tp klu kita kenal org tu bebetul, tah2 deep down dlm hati dia tu, dia ni baik.. So rancangan ni bg aku tak berkesan sgt sbb diorg nilai org tu betul2 thru the lens of the hidden cameras..